ICEC2023 will be held in Bologna downtown. On November 15th workshops and tutorials will be at the Department of Computer Science, on November 16th and 17th the Main Conference will be at "Complesso di San Giovanni in Monte".
November 15th – Workshops and Tutorials
Department of Computer Science, University of Bologna.
Mura Anteo Zamboni 7
Link to Google Maps: https://goo.gl/maps/Z9pcN8RQNcqpvyLc8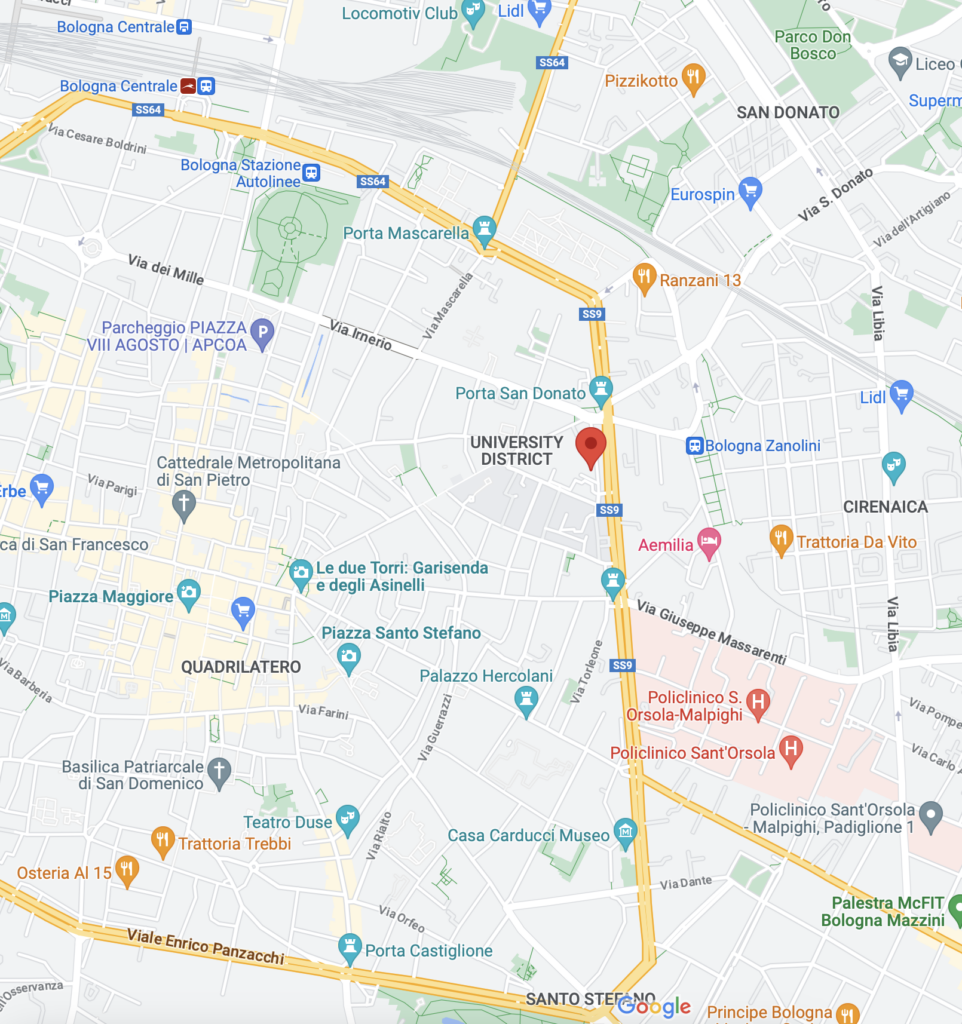 November 16th,17th – Main Conference
Complesso di San Giovanni in Monte.
Piazza San Giovanni in Monte, 1/2
Link to Google Maps: https://goo.gl/maps/a31Y3FozBVcw4Lvr9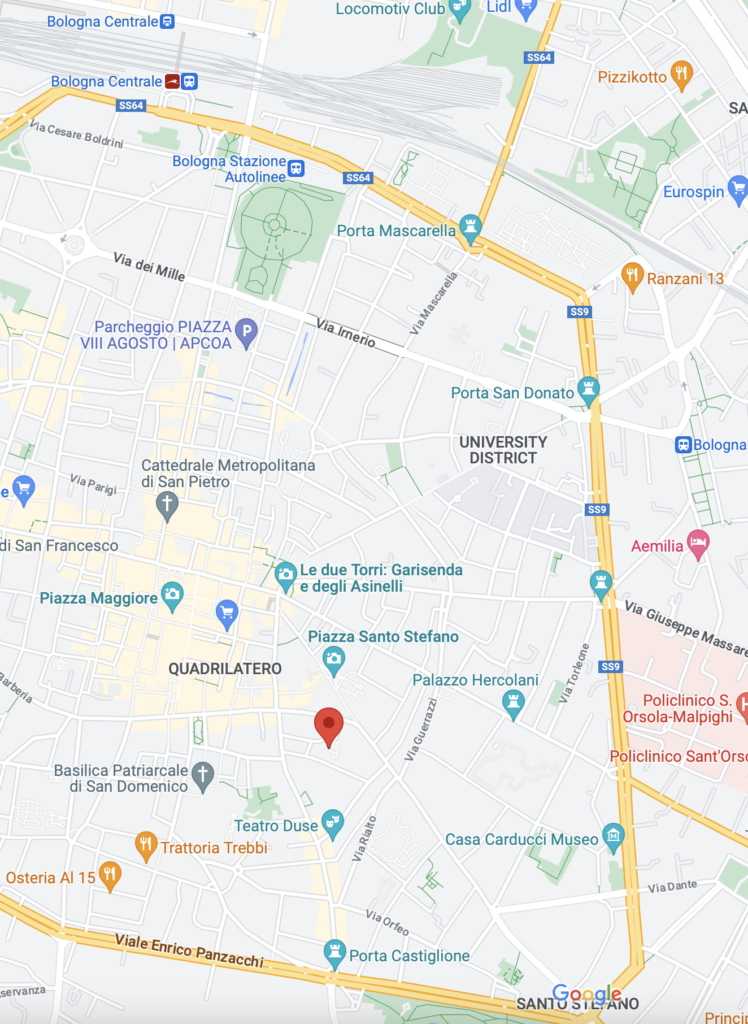 About Bologna
Bologna, with its porticoes, monuments and towers, was defined by UNESCO as the best preserved medieval centre in the world. Of Etruscan origin, the city has been a major urban centre for centuries, first under the Etruscans, then under the Romans (Bononia), then again in the Middle Ages, as a free municipality and signoria, when it was among the largest European cities by population.

If Bologna is not enough, you can easily reach many more wonderful cities and places. For example: you can take the train from Bologna Centrale and in 1 hour (more or less) you can go to Florence or Venice.

For more tourist information about the city of Bologna please consult the website Bologna Welcome.
San Giovanni in Monte complex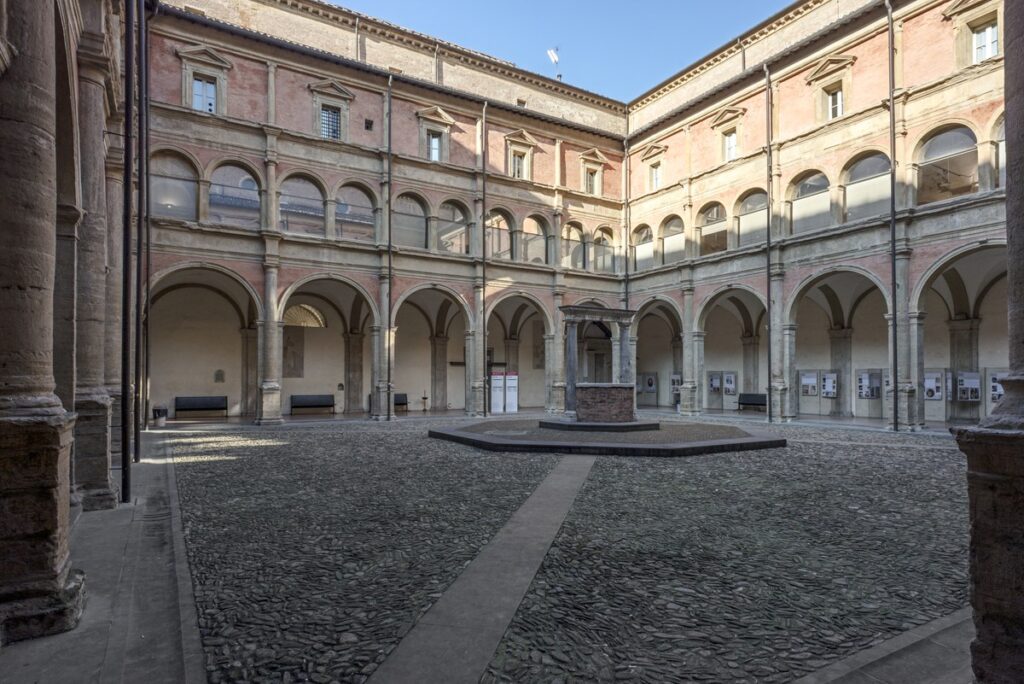 The San Giovanni in Monte complex is a historical building, ex-convent for the Canonic Laterans, restored and given a new function by Rector Fabio Roversi Monaco after having been used as a prison from the Napoleonic era to 1984. The recovery became a moment for a cultural revision about the use of the building. During the renaissance the ex convent was a place of study and meditation for the city. Amongst the works from the 500′, we can find the alfresco by Bartolomeo Cesi, in which we see the regal wedding from the evangelical reading of Matt,22. The alfresco can be found in the Giorgio Prodi room, which is now used as the big refectory.
The building's history is far more ancient than the age we previously spoke about, the preexistence dates back to the 5th century A.D, it was built by the bishop Petronio, who had in mind the desire to symbolically propose the places and the itineraries of Christ's passion. Many clues make us think that the most ancient foundations date from a public office from the Augustan era, left at the edge of the roman city but strategically positioned near the access from the east of the via Aemilia.
Department of Computer Science
Head office of the Department and headquarters of the degree programs in Computer Science, Information Science for Management and of the master programs in Computer Science and Internet Science.