Roberto Bresin
Sound and Music as a Source of Innovation
During this talk, I will introduce some projects which stem from basic research results in two fields: communication of expression in music performance and data sonification. In previous studies, we have shown how expression, including emotions, can be communicated with music and sound by manipulating some acoustical parameters, and how the relationship in data sets, for example of physical parameters, can be achieved by mapping them to specific acoustical categories through sonification.
Projects that I will present include the Sound Forest – a large-scale Digital Musical Instrument (DMI) situated at the Swedish Museum of Performing Arts in Stockholm, applications of sound design for humanoid robots, Nebula – an interactive garment designed for functional aesthetics, interactive sonification of spontaneous movement of children, sound feedback for best body posture in running, sonification of computer shutdown and idle mode, and communication of climate change data through sonification and dance.
Bio
From the KTH Royal Institute of Technology, Roberto is working as Professor of Media Technology at the Division of Media Technology and Interaction Design (MID), School of Electrical Engineering and Computer Science (EECS), since 2014, and he has been heading the Sound and Music Computing group.
He is the Director of Studies for the KTH Master of Science in Engineering, Degree Programme in Media Technology.
Since June 2019, he has been the Director of NAVET, a KTH centre for research in the intersection of art, technology and design, including schools of art, design and museums.
His main research interests are expressive music performance, emotion in sound and music performance, sound in interaction, robot sound design, and sonification.
For more information, please visit Roberto's profile page at KTH: https://www.kth.se/profile/roberto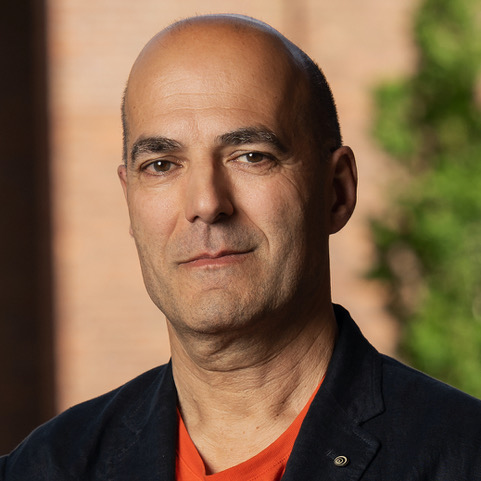 ---
Ekaterina Prasolova-Førland
Immersive Technologies for learning: adopting a cross-disciplinary approach
Immersive technologies have recently had an explosive development, opening broad opportunities in the context of education and educational games. As learning environments, these technologies afford immersive, adaptive and explorative learning spaces, well suited for developing high-impact pedagogies. A successful adoption of these technologies for educational purposes requires not only affordable and high-quality hardware, but also solid pedagogical methodology and cross-disciplinary collaboration between different stakeholders, subject matter experts, educators, learners and developers. This talk provides an overview of past and on-going projects at the Innovative Immersive Technologies for Learning group (IMTEL) and lab at the Norwegian University of Science and Technology, discussing development of educational immersive applications, some of them with game elements, in cross-disciplinary teams in the fields of STEM, climate change, language, medicine, history, protection of civilians and career guidance.
Bio
Dr. Ekaterina Prasolova-Førland is Full Professor and Head of Innovative Immersive Technologies for Learning (IMTEL) research group and lab at the Norwegian University of Science and Technology. She has been working with educational virtual worlds and immersive technologies since 2002, with over 100 publications in the field. She has been involved in developing educational XR simulations for a wide range of stakeholders, from aquaculture industry and hospitals to the Norwegian Armed Forces and Labour and Welfare Administration. Ekaterina is Norway's ambassador for Women in Immersive Tech and is on the board of XR Norway.